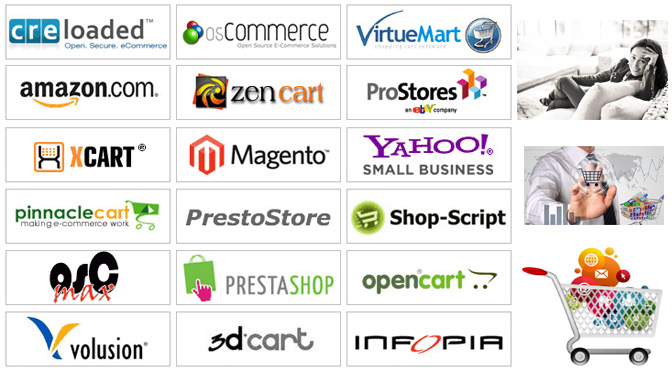 PHP: Open Source E-Commerce Shopping Carts Software
Choosing right shopping cart software is one of the most crucial steps to making your on-line business successful.
A customer always needs to be able to purchase products as easily as possible, with a sense of security.
A business owners always choose software that should be simple to use with useful features and great customer support whenever needed and some marketing related tools.
The following are the general criteria that are generally used to evaluate the best shopping cart software.
Web Design
The design features of shopping cart software should include an array of design templates to choose from and step-by-step wizards or WYSIWYG editors for storefront development. The templates should be easy to use and should offer customization options that enable you to create the perfect site for your business.
Administration & Inventory Control
Shopping cart software includes a range of administrative features that allow you to manage your inventory. An administrative dashboard provides access to product upload, editing and management options. The best shopping cart software applications allow you to upload an unlimited number of products and sell both hard (physical) and soft goods (services or downloadable products, such as software).
Beyond inventory control, the best shopping cart software offers comprehensive payment options and integration with accounting software.
Marketing
Shopping cart eCommerce software should include robust marketing tools to help you generate more traffic to your site and thus increase sales. For instance, you should be able to automate abandoned cart emails, offer daily deals and implement a loyalty program for your shoppers. Additionally, the software should allow you to run detailed sales reports so that you can easily identify your best – and worst – selling products.
Security
Security is a chief concern for online shoppers, so it's crucial to make sure that the shopping cart website you use offers standard security features. These should include fraud protection, SSL secure checkouts that encrypt customers' payment information, as well as data backup and restoration to protect your business records.
Help & Support
The manufacturers of top-notch shopping cart software provide comprehensive support resources that you can reference, including a knowledge-base, community forums and video tutorials. The manufacturer should also provide direct technical assistance via email or telephone.
According to these criteria and popularity I am sharing the 10 Best Open Source Shopping Carts.
You can also view the popularity on Wikipedia link as below.
http://en.wikipedia.org/wiki/Comparison_of_shopping_cart_software
1) Magento

Magento is a feature-rich eCommerce platform built on open-source technology that provides online merchants with unprecedented flexibility and control over the look, content and functionality of their eCommerce store. Magneto's intuitive administration interface features powerful marketing, search engine optimization and catalog-management tools to give merchants the power to create sites that are tailored to their unique business needs.
See more
Front: http://demo.magentocommerce.com/
Admin: demo-admin.magentocommerce.com/index.php
Username: admin Password: 123123
2) Prestashop


Prestashop is an award winning e-commerce solution having won the Best Open Source Business Application. Having been distributed under the open source license, Prestashop now powers thousands and thousands of online stores across the globe. It is also backed by an active community of developers who frequently develop various add-ons for extending the functionalities of Prestashop. Currently, PrestaShop has around 275 e-commerce features that make online business an easier and simpler affair for online merchants.
See more
Front: http://demo-store.prestashop.com/en/
Admin: http://demo-bo.prestashop.com/demo/index.php?controller=AdminLogin&[email protected]
Username: [email protected] Password: prestashop_demo
3) Open cart


OpenCart is an open source PHP-based online shopping cart system. A robust e-commerce solution for Internet merchants with the ability to create their own online business and participate in e-commerce at a minimal cost. OpenCart is a turn-key ready "out of the box" shopping cart solution. You simply install, select your template, add products and you're ready to start accepting orders.
See more
Front: http://demo.opencart.com/
Admin: http://demo.opencart.com/admin/
Username: demo Password: demo
4) VirtueMart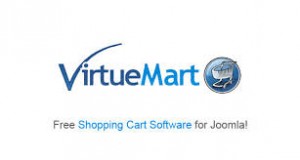 VirtueMart is an Open Source E-Commerce solution to be used together with a Content Management System (CMS) called Joomla!. Joomla! and VirtueMart are written in PHP and can be used in typical PHP/MySQL environments. Viruemart is not developed by Joomla!, however its works perfectly with it and blends seamlessly with Joomla!. If you would like to read more then here is an article which VirtueMart – A Perfect Ecommerce Platform for Joomla!
See more
Front: http://virtuemart.net/features/demo
Admin: http://demo.virtuemart.net/administrator/
Username: demo Password: demo
5) OSCommerce


OSCommerce is an online shop e-commerce solution that offers a wide range of out-of-the-box features that allows online stores to be setup fairly quickly with ease, and is available for free as an Open Source based solution. Today, osCommerce has been taken to the next level, moving towards an e-commerce framework solution that not only remains easy to setup and maintain, but also making it easier for store administrators to present their stores to their customers with their own unique requirements.
See more
Front: http://demo.oscommerce.com/
6) Zen-cart


ZenCart truly is the art of e-commerce; free, user-friendly, open source shopping cart software. The ecommerce web site design program is being developed by a group of like-minded shop owners, programmers, designers, and consultants that think ecommerce web design could be and should be done differently. ZenCart offers great support and tutorials and has extensive documentation to help you at every stage.
See more
Front: http://www.15.zen-cart-demo.com/
Admin: http://www.15.zen-cart-demo.com/
Username: admin Password: password123
7) UberCart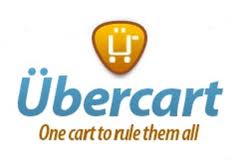 Ubercart is an exciting open source e-commerce shopping cart that fully integrates your online store with Drupal, the leading open source content management system. This is a killer combination for anyone looking to build a community around a product, sell access to premium content, offer paid file downloads, and much much more!
See more
Front: http://www.ubercartdemo.com/
Admin: http://www.ubercartdemo.com/user/login
Username:demo Password: demo
8) Xcart


X-Cart or XCart is a PHP/MySQL based secure shopping cart software that uses Smarty template engine for easy and unlimited design creation. X-Cart is template based software with open source code. This means you can modify the look & feel and functionality of the shopping cart the way you need should you require any business specific features.
See more
Front: http://demo.x-cart.com/demo/home.php
Admin: http://demo.x-cart.com/demo/admin/
Email: [email protected] Password: master
Miva Merchant is a mature and robust e-commerce storefront solution with the usual sorts of e-commerce functionality. It allows you to create and manage an e-commerce catalogue, handle payments and shipping – as well as Inventory and Merchandising capabilities.
See more
Front: http://www.mivamerchant.com/products/demo/mm5/merchant.mvc?Screen=SFNT&Store_Code=Miva_fresh_2
Admin: http://www.mivamerchant.com/products/merchant/mm5/admin_demo.html
Username: demo Password: demo
10) CubeCart


CubeCart is a complete ecommerce shopping cart software solution. With CubeCart you can quickly setup a powerful online store to sell digital or tangible products to new and existing customers globally. CubeCart is one stop shop solution for everyone, whether you are a retailer or a web developer, you can install CubeCart and get your ecommerce store running in minutes.
See more
Front: http://demo.cubecart.com/cc5/
Admin: http://demo.cubecart.com/cc5/admin.php
Username: admin Password: password
Save