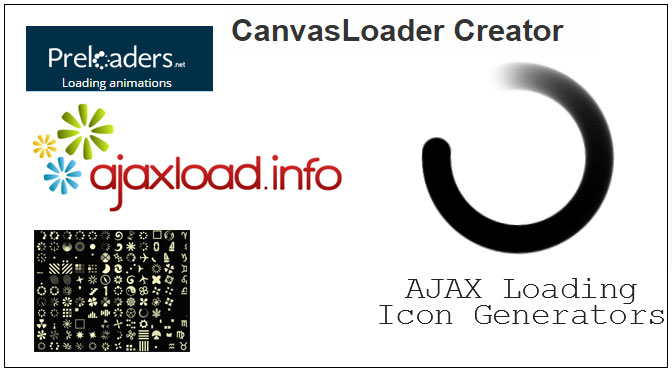 In the field of web development, generally you need to show indicator image until the code/response will ready to display.
You can also call the indicator image as an "AJAX loading" icon or a "preloader image". It is commonly used on AJAX-base sites and applications, informing the user that the site is still processing the request and fetching some data.
You all know how important the UI is, so you always want the very good indicator image, If I am not wrong designer is not always ready to do these type of small stuff for you 🙂
No worries, we have very good live solutions for that and it is totally free and customizable to fulfilling your need.
AJAX preloader images/gifs
Create your AJAX preloader images online dynamically without any head-ache
The main customizations you can do are
1) Select the AJAX image indicator according to your wish
2) Set background image color or can make transparent
3) Set foreground color
4) Set size of the indicator GIF
5) Update animation speed
6) Size of the image and many more
AJAX Loading Icon Generators Tools
http://heartcode.robertpataki.com/canvasloader/