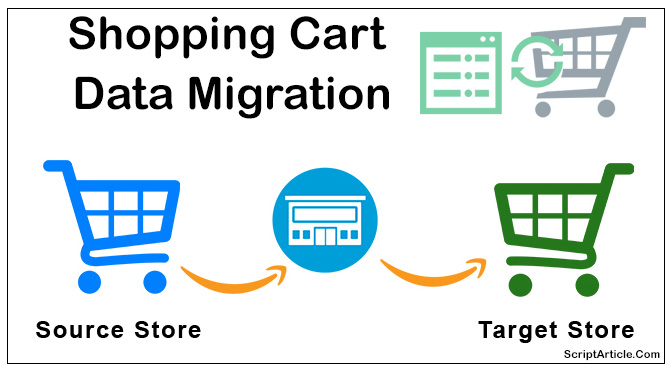 Automated shopping cart data migration service
If you are on-line merchant and have lot of products and customers and have a very good business, but you want to get rid of the software you are using.
There may be any reason a merchant want to use other software, the reasons may be
1) Limitations of services
2) Cost of extensions and modules
3) Security and protections
4) UI and themes
5) SEO and website speed etc
There may be so many reasons that a merchant want to move to other software according to his needs, there are some more eCommerce software available, some are free and some are paid. In that situation a merchant will think about is most valuable data and the data is everything for him that produces business for him. So issue he used to think is how will my data shifted on new software as the database tables, fields and other related setting are different, If you are a merchant then please don't hesitate to move as we have a very good tool that we manage these tasks very smoothly for you.
Migration from one shopping cart platform to another without having to re-enter all of the product and customer information is now possible, you can easily migrate to a different shopping cart while preserving all existing products, customers and even order history to any one of over 40 major shopping cart platforms supported by Cart2Cart.
Cart2Cart is an online shopping cart migration service which helps you move data from your current shopping cart(any) to a desirable one(any) automatically.
Within a couple of hours, this automated shopping cart migration service will move your store data to either Magento, PrestaShop, Open Cart, Zen Cart, Woo Commerce, WP eCommerce or any other shopping cart of your dreams. All you need to do is register an account, set up your migration and start moving data right away. Cart2Cart is fast, easy and extremely accurate. You can even export the data from your existing shopping cart to a .CSV file.
You can get information about this by the link below
Shopping Cart Migration Using Cart2Cart
One more service also exists, but it deals in less software, you can try this one also if you found it better and cheaper.
Shopping Cart Migration Using MigraShop